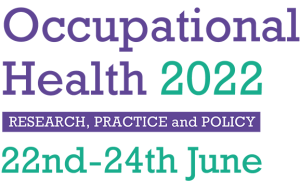 Accommodation
The selected Hub Hotel for the Occupational Health 2023 Conference is the Crowne Plaza Newcastle - Stephenson Quarter
Hawthorn Square Forth Street
Newcastle Upon Tyne
NE1 3SA
UK
This is the venue for the Welcome Reception and Gala Dinner so it may be very convenient to stay at this hotel.  It is approximately 15 minutes on foot from the Conference venue at the University.
Highly reduced rates have been arranged at the Crowne Plaza for the Occupational Health 2023 group (for a limited period, until 15th May):
Night of 14th June:
£105 Single Occupancy
£116 Twin/Double Occupancy  
Night of 15th June:
£95 Single Occupancy
£105 Twin/Double Occupancy
Rates above include bed and breakfast, VAT, complimentary Wifi and use of the Mineral House Spa
Special link for reduced rates
Delegates should make their booking direct with the hotel via the link above
Book early – the reduced rates are available until 15th May only
Please contact the Hotel directly with any accommodation queries: Tel: 0191 562 3333, quoting "Occ Health Group".
----
Other hotels:
Of course, Newcastle offers many other hotel options to fit all budgets and preferences.
We have also arranged special group rates at this city centre hotel:
Maldron Hotel Newcastle
Newgate Street
Newcastle upon Tyne
NE1 5RE
Tel: 0191 640 9500
A special rate of £89.00 per room per night has been secured for the Occupational Health 2023 group.  This rate is inclusive of bed, breakfast and VAT and is available until 15th May.
To book, visit www.maldronhotelnewcastle.com
When you click 'book a room' you will see there is a promotional code box 'Add Promo Code'
Enter the word 'Event' and discounted rates will be displayed
Go ahead and make your booking
There is also a Motel One in the centre of Newcastle which offers excellent value for money.  No special deals are available for the group per se but rates may be around £70 per night excluding breakfast and subject to availability.
To book, visit www.motel-one.com
Motel One Newcastle
15 - 25 High Bridge
Newcastle upon Tyne
NE1 1EW
Tel: 0191 2111 090