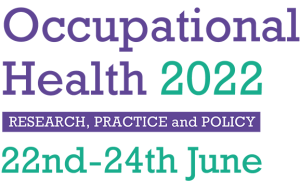 Accommodation
**Update end of May 2022**: at this stage Edinburgh is getting busy and you may find that the Hub Hotel is full.  If so, we recommend that you use www.booking.com and seek out options near Queen Street, including - for example - Yotel Edinburgh.  Prices and availability will vary.
Of course, Edinburgh also offers many other hotel and self-catering options to fit all budgets and preferences.  A helpful website is this one:https://www.visitscotland.com/destinations-maps/edinburgh/accommodation
Hub Hotel
The selected Hub Hotel for the Occupational Health 2022 Conference will be Motel One, Edinburgh-Princes (note: there is another Motel One in Edinburgh also, so take care when selecting).
The details are:
Motel One Edinburgh-Princes
10-15 Princes Street
EH2 2AN Edinburgh
Tel: +44 131 5509220
Email: edinburgh-princes@motel-one.com
https://www.motel-one.com/en/hotels/edinburgh/hotel-edinburgh-princes/
Delegates should make their booking direct with the hotel. The easiest way is via the website above (no group reference or code this time).
Rates (book early!) are from £99 per night (room only).
The Cancellation Policy for individual bookings is excellent: free of charge until 6pm on arrival day.
We have selected this hotel to be the Hub Hotel for Occupational Health 2022 based upon its location, quality, price and customer-friendly cancellation policy.
Please note: Photos from www.motel-one.com