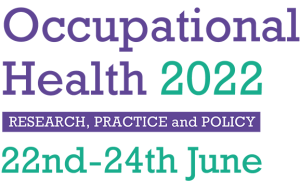 Accommodation
Hub Hotel
The selected Hub Hotel for the Occupational Health 2022 Conference will be Motel One, Edinburgh-Princes (note: there is another Motel One in Edinburgh also, so take care when selecting).
The details are:
Motel One Edinburgh-Princes
10-15 Princes Street
EH2 2AN Edinburgh
Tel: +44 131 5509220
Email: edinburgh-princes@motel-one.com
https://www.motel-one.com/en/hotels/edinburgh/hotel-edinburgh-princes/
Delegates should make their booking direct with the hotel. The easiest way is via the website above (no group reference or code this time).
Rates (book early!) are from £99 per night (room only).
The Cancellation Policy for individual bookings is excellent: free of charge until 6pm on arrival day.
We have selected this hotel to be the Hub Hotel for Occupational Health 2022 based upon its location, quality, price and customer-friendly cancellation policy.
Of course, Edinburgh offers many other hotel options to fit all budgets and preferences.  A helpful website is this one: https://www.visitscotland.com/destinations-maps/edinburgh/accommodation/
Please note: Photos from www.motel-one.com