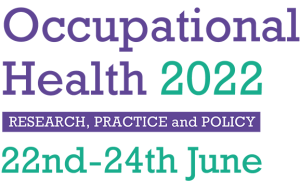 The Morris Cooke Prize
Morris Cooke was a member of the generation of occupational physicians that saw the Association of Industrial Medical Officers develop into the Society of Occupational Medicine, the formation of the Faculty of Occupational Medicine and the recognition of Occupational Medicine as a specialty. After qualifying in medicine in Birmingham in 1944, and recovering from TB contracted while undertaking military service, he entered General Practice in Bradford and then Smethwick, where he started working for Albright & Wilson Ltd, later moving to work there full time. He developed a particular interest in skin toxicology. He remained there until 1979 when he started work for Firmenich, a Swiss based fragrance company, where he was able to further his particular interest in skin toxicology.
He was Section President of the RSM Section of Occupational Medicine in 1981 and President of the Association of Industrial Medical Officers.
He was appointed visiting Professor at the Department of Occupational Health and Safety at Aston University, and also contributed to many courses at the Institute of Occupational and Environmental Medicine in Birmingham during its early formative years. He remained active and enthusiastic until his death after a short illness in 2010, and would be delighted to know that he continues to support those with an interest in our speciality.
The prize is for the best student presentation at the SOM conference.