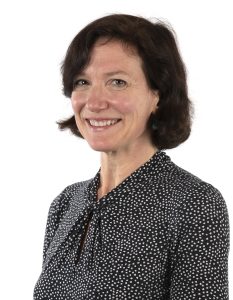 Elaine Wainwright is a Lecturer in the Epidemiology Group, University of Aberdeen, and has a particular interest in the impact of pain on work across the lifespan. Elaine is a Chartered Psychologist with the British Psychology Society, a Fellow of the Higher Education Academy, and has served as a Scientific Advisor to the Colt Foundation since 2021.
She is currently working on a range of funded research projects seeking to improve how we manage pain at work in the UK. These include Quick (QUantifying the Impact of Chronic pain on engagement in paid worK), Making it Work TM Scotland, PaTCHWORK, FocalPoint, and TickTock (click here).
Elaine is also co-investigator on a trial of the Pain at Work toolkit (click here).
Elaine is working on projects with two of the Advanced Pain Discovery Platform Consorita, CRIISP (Consortium to Research Individual, Interpersonal, and Social Influences in Pain psychosocial mechanisms and chronic pain) and CHIIPP ( High Impact Chronic Pain and UK Biobank: presentation, transitions, and targets for intervention, or the Chronic High Impact Pain Project) (click here).